Identifying the common problems your basement may have is only the first step to understanding the needs of your home. A bigger problem may go hidden without a proper inspection. Our certified professionals are highly trained to know where to look and what to look for in your home. Mid-Atlantic Waterproofing inspects the inside and outside of your home when many basement foundation repair companies will only look at the inside.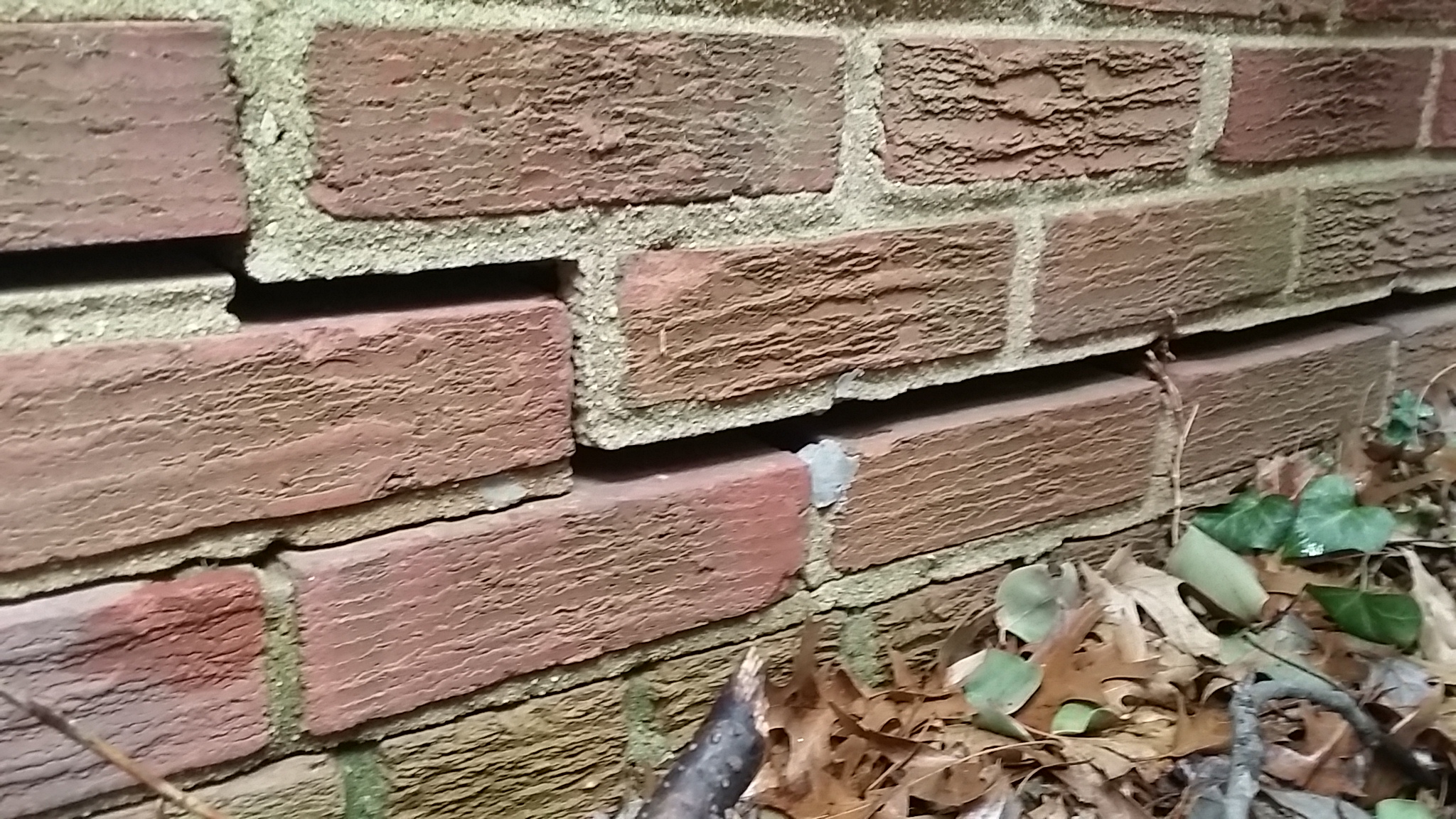 Problems
Whether it's a crack in the brick, mortar, concrete or block, finding a crack in your basement can be a clear indication of a foundation problem. Foundation cracks can result from settling of the house, the dropping of the concrete slab, water damage and numerous other common problems that plague a house. Without proper basement foundation repairs, these problems can lead to structural damage, pest infestations or even drastically reduced air quality throughout your home, especially when left untreated. Some foundation issues are even known to drop the value of a home by as much as 25 percent!
If your home is shifting, that's not a good sign. Make sure that your foundation and investment are safe by stabilizing your home and preventing further cracking and damage. Mid-Atlantic Waterproofing is a proven expert in the field.
Solutions
Regardless, whether your home needs basement foundation crack repairs or structural repairs, Mid-Atlantic Waterproofing has the solution to meet your needs. Our certified professionals know every aspect of foundation repairs, from piering to ibeams to waterproofing. In fact, Mid-Atlantic Waterproofing offers FREE home inspections so that we can show you solutions- with absolutely no cost or obligation from you. We know the importance of your home. We also know it can be expensive to maintain a home, so we have removed these costs to help you better determine your next course of action. You have nothing to lose and valuable information to gain.
Award winning services
Our licensed and bonded contractors have been providing expert basement foundation repair services for over 50 years. Mid-Atlantic Waterproofing has been recognized by industry peers as one of the best companies in the industry with multiple awards, including the National Association of the Remodeling Industry Contractor of the Year award and Qualified Remodeler's Annual Top 500 list. We are also recognized by Thumbtack. With over 100,000 homes serviced, Mid-Atlantic Waterproofing has a proven track record with the local community. Contact us today for a FREE home inspection and discover why so many homeowners prefer Mid-Atlantic Waterproofing for their wide range of basement & foundation repair and waterproofing needs.