August 19, 2016 9:41 pm
Written by Brittany Morehouse
9NEWS NOW & wusa9.com
SILVER SPRING, Md. (WUSA) – Five days after storms flooded their basement with nearly six feet of water, Jacob and Jean Rudel are feeling hopeless as they try to pick up the pieces.
"You'd never expect something like this to happen in your lifetime. It was catastrophic," said Jacob, a father of one 17-month old with another child on the way.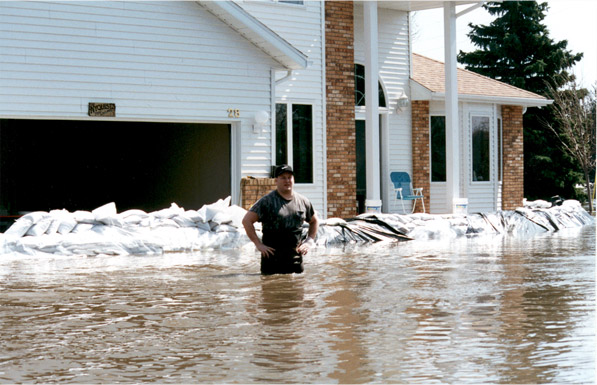 By Tuesday, the family was watching crews scrape up the cement from the once glued down carpet in their basement. Every piece of furniture they owned, large appliances included, had to be thrown out. Walls were torn down and the doors unhinged. It was shocking destruction to the Rudel's since their Channing Drive address is not in a flood prone area.
"My heart sunk," said Rudel as he described watching the waters rise inside his home after the storms struck on Thursday. "All I could do was look at my family and wonder what are we going to do now."
The problems started when power was knocked out, causing their sump pump to fail. Rudel tried to use towels to keep the water from spreading but it was rising fast from the sump pump. Soon rain water was creeping through their basement door.
The following day, an insurance adjuster visited the family and announced because a portion of the water came from outside, they would not be given one dime's worth of insurance money. Rudel was shocked because he was told his policy covered any sump pump failure.
"We've spent $7,000 and it's only the beginning," he said. "When all is said and done, we will probably have spent our entire retirement fund…my daughter's college fund. It will set us back 10 years."
It's a scenario that Michael Dillon is getting accustomed to seeing this summer as a general operations manager at Flood Department. The company uses special equipment to restore flooded property. Over the last few weeks they've received hundreds of calls from flooding victims, many of them in unlikely areas.
"This guy has a nice grade you would never think that water from two blocks up would come down this far," said Dillon. "Every drain is full around here. Every house in this whole neighborhood has trees down."
Dillon and fellow workers spent all day helping the Rudels air out and clean out their ruined basement. They ran dehumidifiers and water circulators. The water marking on the walls reached 6 feet tall.
"In a case like this it wasn't only water, it was a couple inches of mud," said Dillon. "They lost pretty much all of the furniture because it had to be thrown out."
Both Dillon and Rudel offer advice to other homeowners make sure you have a battery powered sump pump or a back-up generator in case you lose power. They also warn people to clean out all of the nearby storm drains, even if they are in neighbors' lawns.
"Everything happened within forty five minutes," said Rudel. "It was so unexpected because we're not in a flood plain."
Categorised in: Waterproofing
This post was written by Jane Azzinaro