August 19, 2016 8:06 pm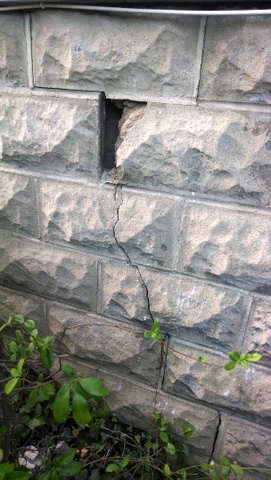 The soil around your home will settle over the first 7-10 years, after that movement in the soil is no longer "typical" settlement.
The builder was supposed to dig deep enough to place your home's footing on stable ground to prevent movement. So any movement in your home is not typical settlement and can cause your foundation to crack.
When a crack occurs at the bottom of your home it will move up throughout the home, getting larger as it goes, creating more problems. You will notice this in doors and windows begin to stick, cracks in your drywall or plaster, maybe even a leaking roof just to name a few.
If a house moves in different directions, or at different rates you will end up with an unsound foundation and a potentially dangerous situation. Trying to patch it does not work for this type of problem. Adding oil to the door hinges won't help. You need to have a professional inspect and diagnose your homes problem and needs.
One of Mid-Atlantic Waterproofing's highly trained inspectors can perform this inspection for you, AT NO COST! Mid-Atlantic has partnered with DynaPier to provide a premier piering solution as one option to fix your foundation. These piers will stop your home from moving- and may even be able to bring cracks back together.
Call today for your free foundation inspection.
Categorised in: Foundations
This post was written by Jane Azzinaro