August 22, 2016 4:05 pm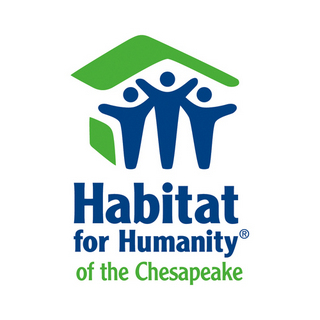 BALTIMORE, MD (August 26, 2009) – This summer through the donation of basement waterproofing from Mid Atlantic Waterproofing Habitat for Humanity of the Chesapeake was able to put a 4th bedroom into Natalie Kane's  house. The additional space allowed her to reunite her family into one home.   The partnership between Habitat and Mid Atlantic has been ongoing. They worked on 6 Habitat houses in 2008. In 2009 they donated their services to waterproof 4 houses in Brooklyn, a community south of Baltimore.
One of the two new homeowners, Natalie Kane, received the keys to her house on July 25th. Originally from Trinidad, Natalie came here with the dream of owning her own home. Things were more difficult in Natalie's adopted country than she expected. Though Natalie was trained as a nursing assistant her credentials didn't transfer and she found it difficult to support her family. Recently, she had been living with her sister while trying to find a place for herself, her son and daughter and her two grandchildren.  Through Habitat for Humanity she has realized that dream. 
" alt="Habitat for Humanity Basement Waterproofing Flood" width="990″ height="638″ />
For families like Natalie's the combined work of Habitat and partners like Mid Atlantic Waterproofing have made it possible for her to find a better life for herself and her family. She is excited because "we were separated as a family but now can be together… Basically, I had to start over to build my life here."  Watching the work on her house progress she was particularly impressed with the people working on the jobsite. It amazed her "for people who didn't know me to do such a fabulous job. This is a dream come true! The Mid Atlantic workers were some of the last to leave. They even took pictures!"
Mid Atlantic Waterproofing is dedicated to helping Habitat convert old houses in need of restoration and repair for needy families. Because they are aware of the powerful change a home can make to a family they have continued to support Habitat. "We feel strongly about this relationship and understand the needs of these families, " Dan MacDowell, Realty Manager for Mid Atlantic says, "and even in this economy we do not want to cut back on our commitment."
About Habitat for Humanity of the Chesapeake
Habitat for Humanity of the Chesapeake is a non-profit housing organization which provides simple, decent and affordable homeownership opportunities in partnership with people in need. Homes are sold with no-interest loans to qualified homebuyers who earn 25% to 50% of the area median income and live in current conditions of need. Future homeowners contribute 350 hours of "sweat equity," working on Chesapeake Habitat construction sites alongside other community volunteers.
Contacts:
Anne Rouse
Director of Resource Development & Marketing
Habitat for Humanity of the Chesapeake
Habitat for Humanity
Phone: 410.366.1250 x109
Categorised in:
This post was written by Jane Azzinaro