August 22, 2016 4:25 pm
Mid-Atlantic Waterproofing has done this year's charitable conation early, giving $32,050 to the United Way for Hurricane Katrina relief.
Hurricane Katrina hit the Gulf Cost in August of 2005. The storm did so much damage that the effects will be felt for years to come. Thousands of people will be displaced from their homes, most to never return.
The United Way began in 1887 and has grown ever since. Mid-Atlantic Waterproofing believed that due to the United Way's history, they would be the best organization to hand our donation to.
Mid-Atlantic Waterproofing felt that the help was needed immediately and therefore decided to give its yearly charitable donation early. We hope this sum will assist those in need in the best way possible. Our hearts go out to those who were affected by the storm- directly and indirectly.
Basement Waterproofing Foundation Repairs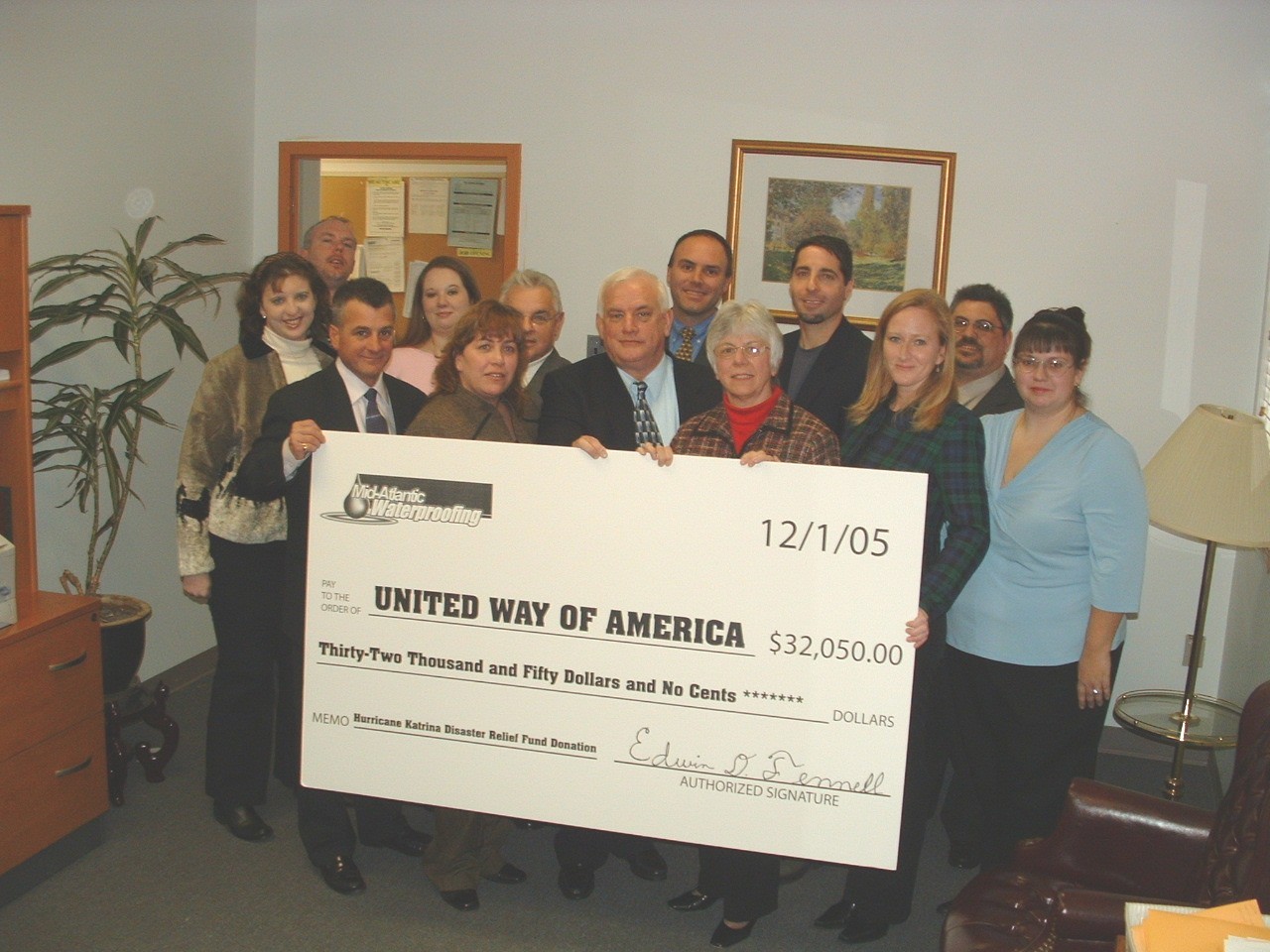 Categorised in:
This post was written by Jane Azzinaro