August 22, 2016 3:23 pm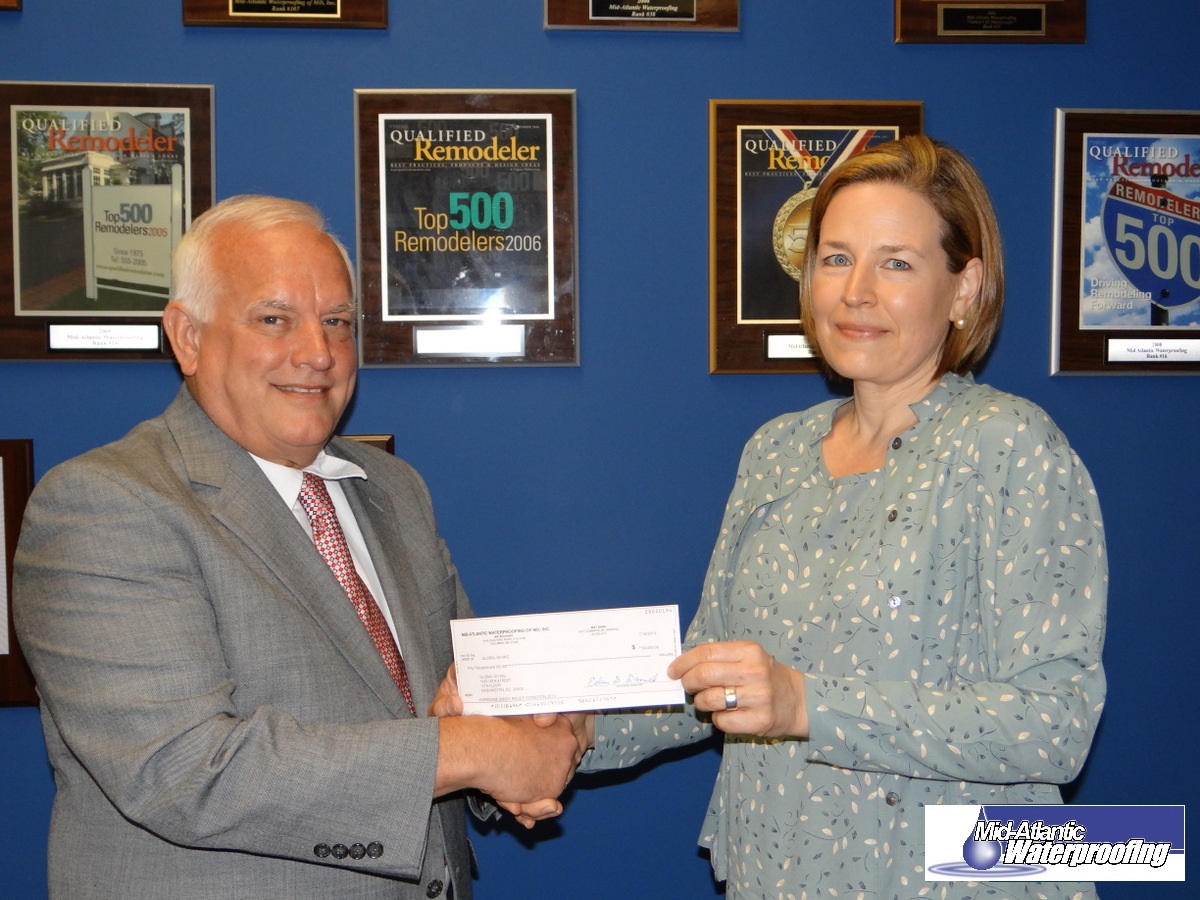 Mid-Atlantic Waterproofing was recognized by Qualified Remodeler Magazine for their community service efforts over the years. President, Ed Fennell, introduced Mid-Atlantic's social responsibility program after September 11, 2001 and it has been going strong ever since.
Each year, Mid-Atlantic Waterproofing puts on a Spring Drive whereby a cause is chosen for the company to champion. The entire company has a say in the cause selection process. Most causes are those which hit close to home for one or many of Mid-Atlantic's employees.
Mid-Atlantic then selects the organization that they believe will put the money to the best use. The company pledges $50 per job completed from March 1st until June 30th to go towards the chosen charity.
In the past, Mid-Atlantic Waterproofing has given to The American Red Cross, The American Lung Association as well as participated in their Tour De Cure event, The American Diabetes Association, The John Hopkins Packard Medical Center for amyotrophic lateral sclerosis (ALS) research, often referred to as Lou Gehrig's Disease, and more to go to social good within our communities. This year, the company donated $50,000 to Global Giving for Hurricane Sandy relief.
Mid-Atlantic Waterproofing has been specializing in basement waterproofing, crawl space waterproofing and foundation repair since 1965.
Categorised in:
This post was written by Jane Azzinaro