August 22, 2016 3:14 pm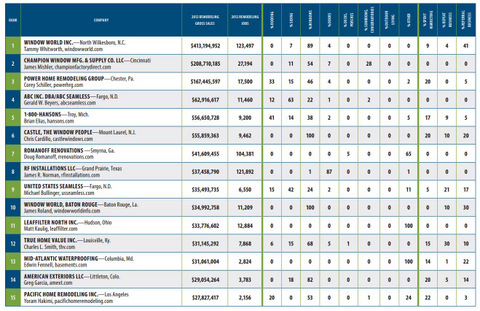 Qualified Remodeler magazine releases a list of 200 exterior remodelers each year, ranked by overall revenue. Mid-Atlantic Waterproofing holds the #13 spot this year.
Mid-Atlantic Waterproofing has been performing excavations on homes and businesses since 1965. The company has been the proven #1 basement waterproofing and foundation repair company in the mid-atlantic region time and time again.
Our company strives to offer home and business owners the best solution to suit their needs and provide a dry basement to last beyond our lifetime warranty. Mid-Atlantic Waterproofing is proud to be ranked on Qualified Remodeler's Exterior 200 list.
If you are in need of waterproofing services, call to schedule your FREE home inspection. Our highly trained inspectors will be able to assess the issue and inform you of the options available to fix the water problem.
Categorised in:
This post was written by Jane Azzinaro