August 22, 2016 2:24 pm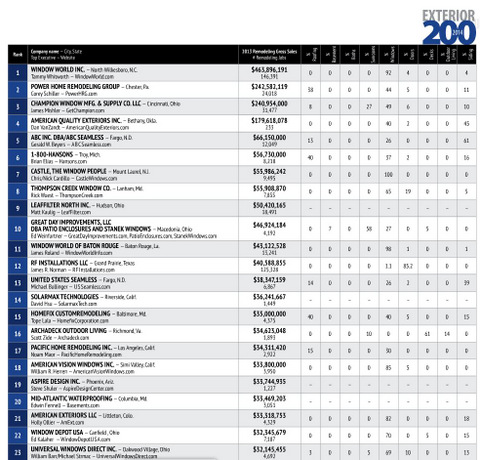 Qualified Remodeler magazine releases a list of 200 exterior remodelers each year, ranked by overall revenue. Mid-Atlantic Waterproofing has been ranked at position 20 this year.
Mid-Atlantic Waterproofing has been the region's premier basement waterproofing and foundation repair company for 50 years. We offer a range of services, including excavation in order to waterproof residential and commercial properties.
The company is excited to be a part of Qualified Remodeler's Exterior 200 list and will continue to strive to provide more homeowners with dry basements and safe foundations for their homes and businesses. If you are in need of waterproofing services, call to schedule your FREE home inspection. Our highly trained inspectors will be able to assess the issue and provide a proper solution that suits your needs.
Categorised in:
This post was written by Jane Azzinaro