August 19, 2016 9:11 pm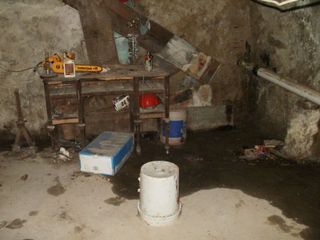 Have you ever gone away on vacation and come home to find inches of water on your basement floor? It happens more often than you would think. Cleaning up a flooded basement is no fun. Nothing undoes the relaxing benefits of taking some personal time like coming home to a disaster.
Not all insurance companies will cover water damage from internal problems making the entire mess your responsibility, physically and financially. Cleaning up after water damage can cost thousands of dollars in repairs and thousands more in damaged property. Take preventative measures before you go on a trip to make sure there are no unpleasant surprises waiting for you on your return.
Things to look for include:
Dampness or high humidity in the basement
Mold or mildew
Lifted floor tile
Peeling paint
Musty odor
Rust on the base of appliances
Termite/insect infiltration
Warped and/or dry rotted paneling
Cracks in the walls or floors
Water seepage
If you see or smell any of these, you should have a home inspection done by a waterproofing contractor. Professional waterproofing contractors can tell you where your home is most vulnerable to water damage and detect problems that are not immediately visible. Anyone can see the damage caused by a broken pipe or seepage from improperly sealed windows, but it takes a professional to determine that there is undermining beneath your foundation.
Even if you have never dealt with a flooded basement, check the moisture levels to make sure that mold and mildew are kept at bay. They can build up in inconspicuous places that are difficult to notice; behind wallpaper and paneling are spots that can allow the problem to grow to monumental proportions before being discovered.
This makes it easier to determine where the leaks are and seek professional assistance. No matter what your detective skills determine, a professional with extensive experience should do the patch work. Many basements can be fixed in as little as four days letting you head out on your vacation without stress, knowing that your home will be damage fee upon your return.
Call Mid-Atlantic Waterproofing to ensure your basement is dry before and after your vacation. We have specialized in basement waterproofing, crawl space waterproofing and foundation repair since 1965. Schedule your free home inspection today!
Categorised in: Waterproofing
This post was written by Jane Azzinaro